Mira Sushi & Izakaya
46 W 22nd St, New York, NY 10010
Order now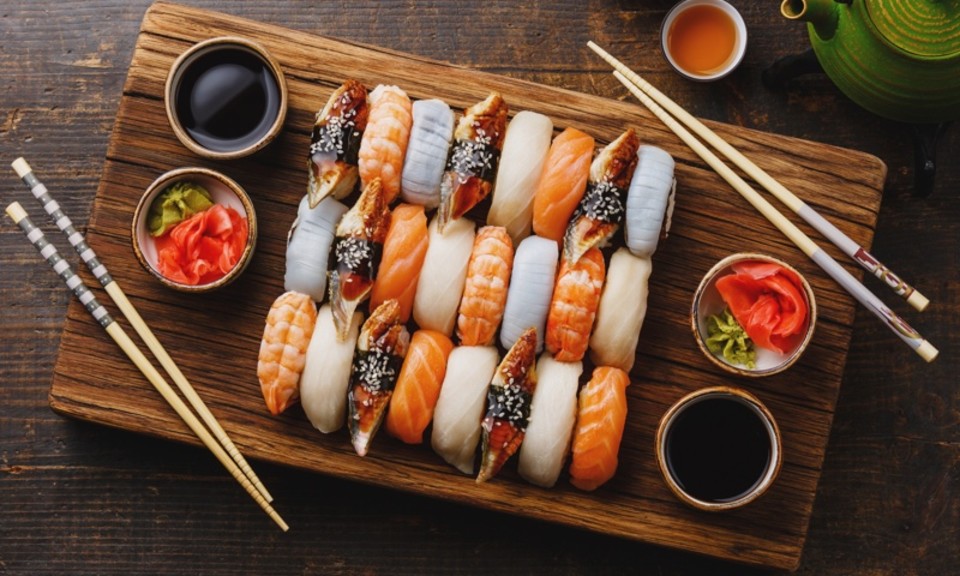 Rachel
Excellent quality food. The flavors are delicious, the fish is fresh, and I appreciate their willingness to make things gluten free! It's not cheap, but it's always consistent and delicious
Isabella
Good quality sushi. Very good with allergies. I'm allergic to gluten and they note everything that is gluten free, dairy free, vegan, vegetarian etc. Very reasonably priced. I am happy.
Johanna
I have never gotten anything I don't like from this place. The food is always great and the delivery is speedy. I order from here quite often.
Isabella
Loved it as always. Great quality sushi. They forgot the wasabi though :/
Alisa
Quality food every time! lunch specials are very well priced.
Alexandra
pretty great quality for takeout sushi. you do get stuck with the standard cooked shrimp sushi in the Entree, but for once the typical tuna sushi had fat and flavor, the various white fish pieces were accompanies by slivered scallions, or cut expertly to maximize textures. delivery was faster than the original (way too long) estimate of 45-60 minutes, so that was nice too.
Paul
Best sushi delivery ever. Super fresh, on time, great presentation, and each sushi roll was clearly LABELED on the outside of the container so we knew which roll was which. The separate little soy sauce dishes were a simple but perfect touch. Well done Mira Sushi & Izakaya!
Olivia
I love this place. Their lunch specials and fast service are great for during the workday. Happy hour also has good options. The restaurant feels elegant and inviting.
April
So impressed with Mira. Not only was the food delicious and early, they actually listened to my request for no utensils/sauce etc. I highly recommend this spot!
May May
Delivery was quick and within the estimated time. Good presentation and taste for the food. I would order from here again.
About us
Asian, Dinner, Gluten-Free, Healthy, Japanese, Lunch Specials, Sushi, Vegetarian
Today

Delivery: 11:45 AM - 8:00 PM

Takeout: 11:55 AM - 7:30 PM

Delivery

Monday:

11:45 AM - 8:00 PM

Tuesday:

11:45 AM - 8:00 PM

Wednesday:

11:45 AM - 8:00 PM

Thursday:

11:45 AM - 8:00 PM

Friday:

11:45 AM - 8:00 PM

Saturday:

3:30 PM - 8:00 PM

Takeout

Monday:

11:55 AM - 7:30 PM

Tuesday:

11:55 AM - 7:30 PM

Wednesday:

11:55 AM - 7:30 PM

Thursday:

11:55 AM - 7:30 PM

Friday:

11:55 AM - 7:30 PM

Saturday:

3:00 PM - 7:30 PM
Housed in a dramatic space of contrast, Miras brick infused interior is the perfect complement to its contemporary Asian cuisine. A magnet for the trendy and discerning NY dining crowd, the restaurants sophisticated yet relaxed design includes a series of Japanese triptych canvas art set against bold backgrounds. Sit at the Mira bar and tap your feet to the cool jazz wafting from the speakers, and watch the bartender create cocktails from scratch. Besides a variety of premium sake, the bar serves an interesting menu of original fruit-infused cocktails. For summer (just around the corner), we recommend the Mira Red, a refreshing combination of Imported Japanese draft beer and tomato juice. With its uniquely designed communal table, customers can continue their dining experience by enjoying Miras signature small plates and its inventive sushi rolls.